Sheila Finn acreditated member of IAHIP IACP ICP
I Sheila am an IAHIP and IACP accredited counsellor, psychotherapist and clinical supervisior.I also have vast experience as a Craino Sacral Therapist. I work with adults couples and children on a wide range of issues including anxiety, stress, panic, obsessive-compulsive disorders (OCD), anger management, depression, relationship problems, self-esteem and unresolved childhood issues. My training is influenced by a variety of therapeutic models, but not limited to or by any one. I use my experience in a range of fields and draw appropriate elements from each to suit the particular preferences, needs and concerns of each individual client. My expertise allows me to create a therapeutic experience that brings together the best of a variety of therapies to ensure the best outcomes for you.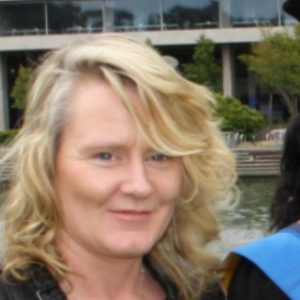 This integrated approach to psychological therapy avoids dogma, recognizing that there is no one overriding truth or 'best' psychotherapy. Rather, what exists are many truths, which have greater or lesser relevance to each client, depending on their particular problems and what they are seeking to achieve in the therapeutic process.
So instead of squeezing each client into a 'one size fits all' system, the therapy takes a bottom-up approach, taking direction from the person themselves as guidance for the shape that their therapy should take. Just as needs differ across individuals, they can also develop for the same person over time and I try to adapt this integrated approach to meet these challenges.
Integrated therapy is not a matter of 'picking' elements of therapies and throwing them together like ingredients for a cake: the integrated approach is united under a holistic understanding of the issues at hand. This methodology allows me to work in a person centered way valuing the clients' individuality and encouraging them to own their power in the relationship.
My background is that I've been involved in fostering children for the last 20 years during this time I have assisted in developing and delivering training to new foster families. As well as preparing and running workshops on such topics as attachment self-care and promoting positive mental health both here and in Scotland. I work as a group facilitator and psychotherapist and clinical supervisor. I have presented and facilitated workshops in both primary and post primary schools as well as for IFCA (Irish foster care association).I maintain a private therapeutic practice in Kiltimagh Co Mayo, which I have developed over the last nine years as well as co -facilitating group therapy for psychotherapy students in castlebar. I have also trained in hearing voices support group facilitation I am very interested in this work as I feel it empowers people to take ownership of their own lives and helps them to develop positive coping skills and self supports .
Veronica Carson
I have worked as a Registered Psychiatric nurse for over twenty years covering all aspects of mental health. In 2004 I embarked on my journey in Psychotherapy. I became an accredited member of IAHIP ICP,in 2010. Since then I have completed training in Couples Counselling, Cross Professional Supervision, and Group Facilitation. I have facilitated group work/workshops both here in Ireland and in Scotland over the past seven years.
Life is not the way it's supposed to be. It's the way it is. The way you cope with it is what makes the difference.– Virginia Satir
Save
Save
Save
Save
Save
Save
Save
Save